There appears to be a paradigm shift in the thinking behind museums. Its conventional function has evolved and continues to evolve. In traditional museums, learning was accomplished through inert observation and hearing rather than active participation. Architecture is not only what it looks like, but also what it does; from that point of view, can we conceive the street as a performative museum? 
As a matter of fact, Streets are the lifelines of any city. If someone wants to explore the culture of any city, the streets are the best place to wander all day long. One can experience this with tea stalls and street food carts even with street artists' works and graffiti, which has made streets one of the crucial city elements that signify the public life of the place. 
In this competition, participants have to design a space on the street where people view their spatial and social environments as a playground of knowledge, a place to see, touch, feel, taste, listen to, socialize with and learn from. A place where they see the world very differently and attach and take different meanings and experiences from and to people, to forms, places, spaces, and things, most importantly the intangible relationship between people and the street. The scale of intervention, programs, and site is up to participants. While designing, participants have to keep in mind that Architecture is the discourse of events as much as the discourse of spaces.
The judging will be based on but not limited to:
– Aesthetics
– Creative approach in idea
– Contextuality of the proposal
– Connection between the concept, city and people
– Impact on performative art and artists
Jury Awards
    Winner
   -50,000 BDT
   -Certificate
   -Publication
1st Runner UP
-25,000 BDT
-Certificate
-Publication
2nd Runner UP
-15,000 BDT
-Certificate
-Publication
Gold Mention
Number of Entries:
(Based on juror's recommendation)
-Certificate
-Publication
Honorable Mention
Number of Entries:
(Based on juror's recommendation)
-Certificate
-Publication
WINNER
-10,000 BDT
-Certificate
-Publication
Shortlisted entries will be shared on our social media pages (Facebook & Instagram). Entries with the highest number of reactions in total from all media will be given this award.
November, 2021
Early Bird Registration Begins
15 December, 2021
Standard Registration Begins
15 January, 2022
Last Minute Registration Begins
15 February, 2022
Submission Ends
01 March, 2022
Shortlist Entry and Public Voting Begins
01 April, 2021
Public Voting Ends
April, 2021
Result Publication
Eligibility
-This competition is open for both students and professionals.
-Individual or Team (Maximum 03 participants) Registration.
-A participant can submit multiple entries but each submission must be registered separately.
-Students and professionals from any disciplines are eligible to participate. Multidisciplinary teams are encouraged.
Registration Fee
Campus Registration: 1,500 BDT (Until 15 January, 2022)*
Early Bird Registration: 2,000 BDT
Standard Registration: 2,500 BDT
Last Minute Registration: 3,000 BDT
*To be eligible for campus registration, minimum 10 teams from same institution need to register together before 15 January, 2022. For each participant team, registration fee will be 1,500 BDT.
Contact: registraion@archtwist.com for campus registration.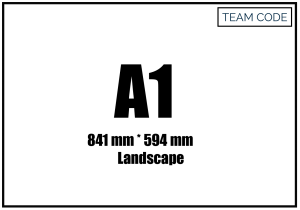 Number of sheets: 01
Sheet orientation: Landscape
Minimum resolution: 150 dpi
Maximum file size: 15 mb
File format: JPEG/PNG
Submission sheet must not contain any identification of the participant like name, institution, student ID etc.
Team code must be written on top right corner of the sheet. (Font: Arial, Font size: 30 point, Color: white/black, transparency: 50%)
A text description of your project must be submitted along with the JPEG/PNG file in the submission portal. (A text field will be provided in the submission page for the text description). Word count must not exceed 200 words.
Submit at https://archtwist.com/submit
Frequently
Asked 
Question
Can I submit multiple entries?
Yes, you can. Participants can submit multiple entries but each submission must be registered separately.
Can I participate in a team?
Yes, Maximum 03 members can be in a team. 
How do I register?
You can register from our website at https://archtwist.com/register/
The registration will be completed after you complete the payment.   
How can I get my team code?
After completing payment you will receive the teamcode in the following email.
Is there any limitation for medium of the drawing?
No, the medium is free.
Can I submit drawings of my earlier projects?
Yes, you can submit drawing for your previous projects, any existing projects or new projects.
I have completed the payment but haven't received the team code. what do I do?
Please check your spam folder first in case you don't receive your email. If you don't find there please let us know. The confirmation email can take as long as 72 hours to reach. 
How do I submit?
You have to submit the soft copy of your file following the submission guideline at https://archtwist.com/submit/ 
Where should I look for any update or information?
You can visit our website (archtwist.com) or keep an eye on our social media pages-
Facebook: https://www.facebook.com/ArchTwistBD 
Instagram: https://www.instagram.com/archtwist/