Our National Poet Kazi Nazrul Islam (25 May 1899 – 29 August 1976) is a man who enriched Bangla literature and music with his extraordinary genius. Popularly known as Nazrul, he produced a large body of poetry and music with themes that included religious devotion and rebellion against oppression. His activism for political and social justice earned him the title of "Rebel Poet". Nazrul explored a synthesis of different forces in a rebellion, expressing rage as well as beauty, love and sensitivity.
In this design competition, participants have to create an architecture as inspiring as this renowned personality, deciding which aspects to focus on and how the influence should be interpreted. This is an opportunity to translate the mind of a true pioneer into a physical architecture, which has the potential to serve as a beacon for Nazrul, signalling his presence. The design concept should be influenced by Nazrul's works and life. Design could be a museum, a pavilion,  an interface on an existing settings, an installation or anything that explores 'spirit of Nazrul' in as many ways as possible and as freely as possible.
CONCEPT
Concept originality and uniqueness of idea in architectural outcomes.
INNOVATION
innovative technology and techniques in design elements.
CONTEXT
Context responsive design.
PRESENTATION
Communication of idea and composition.
FUNCTIONALITY
Functionally sound and fulfilling programmatic requirements.
SPIRITUALITY
How well is the expresssion of philisophy of Nazrul.
JURY AWARDS
Winner
-20,000 BDT
-Certificate
-Publication
FIRST Runner UP
-15,000 BDT
-Certificate
-Publication
SECOND Runner UP
-10,000 BDT
-Certificate
-Publication
GOLD MENTION
Number of Entries:
(Based on juror's recommendation)
-Certificate
-Publication
HONORABLE MENTION
Number of Entries:
(Based on juror's recommendation)
-Certificate
-Publication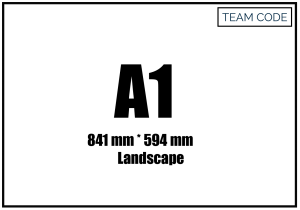 Number of sheets: 01
Sheet orientation: Landscape/Portrait
Minimum resolution: 150 dpi
Maximum file size: 10 mb
File format: JPEG/PNG
Submission sheet must not contain any identification of the participant like name, institution etc.
Team code must be written on top right corner of the sheet.

The sheet should contain nothing but a single image. (Sketch/illustration/Visualization/any kind of drawing)
Submit at www.ArchTwist.com/submit
EARLY BIRD REGISTRATION
-1,500 BDT
-START: 01 September, 2019
-END: 30 September, 2019
STANDARD REGISTRATION
-2,000 BDT
-START: 01 October, 2019
-END: 31 October, 2019
LAST MINUTE REGISTRATION
-3,000 BDT
-START: 01 November, 2019
-END: 20 December, 2019
SUBMISSION DEADLINE
20 December, 2019 (11:59 P.M.)
RESULT
10 January, 2020
ELIGIBILITY & REGISTRATION
-This competition is open for both students and professionals.
-Individual Registration.
-A participant can submit multiple entries but each submission must be registered separately.
-Students and professionals from any disciplines are eligible to participate.
-The minimum eligible age for participation is 18 years.
For registration visit: ArchTwist.com/register
(Visit the link and follow the instructions in that page  to register for the competition. After registration you will receive a unique team code)
Dr. Asma Naz
Assistant Professor, BUET
Maherul Kader Prince
Lecturer,  BUET
Is there any particular site ?
No, there isn't. A participant can choose any suitable site.
Is the site real or imaginary ?
The site must be a real one, You can choose any existing site from any suitable context.
Can I participate individually ?
Yes, A team can be formed consisting of 1 member or 2 members or a maximum of 3 members.
How can I get my team code ?
After completing payment you will receive the TeamCode in the following email.
How do I register?
You can register from the official website of ArchTwist at https://archtwist.com. – The registration will be completed after you complete the payment.
Is there any height limitation?
No, there isn't.
Where should I look for any update or information?
You can visit our website (archtwist.com) or keep an eye on our
Facebook page: https://www.facebook.com/ArchTwistBD