Regeneration is the process of replacing or restoring damaged or missing components in a system i.e. spiritual renewal or revival; which can be seen in nature inspiring contemporary artists, architects in their works. For example, the Millennium Dome and the 2012 Olympic Park were developed to stimulate growth and bring back into use vacant, brownfield, and contaminated sites that were seen as holding back the development of their surrounding areas. Such projects contributed in particular to the radical reshaping of East London's physical landscape.

We often see an abandoned historic building, an abandoned bridge, an abandoned railway, an abandoned industry existing as lonely reminders of an era that has passed, never to return. These functionless voids are empty shells inappropriately occupied as godowns, press, shops, visited by tourists who don't quite know how to occupy them. They are lost in space and lost in time. Is there any better solution to conserving these sites than by "freezing" them in time as lonely reminders of an era? This competition encourages designers to review and redesign these promising abandoned sites through a regenerative lens. The proposed design should consider the speed of changes and development that influence that particular site. The scale of intervention, programs, and site is up to participants.
The judging will be based on but not limited to:
– Uniqueness & Innovativeness in Idea
– Creative approach
– Coherence with context and history
– Transformative quality of designed space
– Presentation and Clarity  
Winner
-50,000 BDT
-Certificate
-Publication
1st Runner UP
-25,000 BDT
-Certificate
-Publication
2nd Runner UP
-15,000 BDT
-Certificate
-Publication
Gold Mention
Number of Entries:
(Based on juror's recommendation)
-Certificate
-Publication
Honorable Mention
Number of Entries:
(Based on juror's recommendation)
-Certificate
-Publication
Winner
-10,000 BDT
-Certificate
-Publication
Shortlisted entries will be shared on our social media pages (Facebook & Instagram). Entries with the highest number of reactions in total from all media will be given this award.
01 March, 2022
Early Bird Registration Begins
01 April, 2022
Standard Registration Begins
15 May, 2022
Last Minute Registration Begins
15 June, 2022
Submission Ends
01 July, 2022
Shortlist Entry and Public Voting Begins
31 July, 2022
Public Voting Ends
August, 2022
Result Publication
Eligibility
-This competition is open for both students and professionals.
-Individual or Team (Maximum 03 participants) Registration.
-A participant can submit multiple entries but each submission must be registered separately.
-Students and professionals from any disciplines are eligible to participate. Multidisciplinary teams are encouraged.
Registration Fee
BDT amount is applicable for Bangladeshi Participants. USD amount is applicable for participants outside Bangladesh.
Campus Registration (Until 01 April, 2022): 1,500 BDT | 20 USD
Early Bird Registration: 2,000 BDT | 25 USD
Standard Registration: 2,500 BDT | 35 USD
Last Minute Registration: 3,000 BDT | 50 USD
*To be eligible for campus registration, minimum of 10 teams from the same institution need to register together before 01 April, 2022. For each participant team, the registration fee will be 1,500 BDT (20 USD for participants outside Bangladesh).
Contact: registration@archtwist.com for campus registration.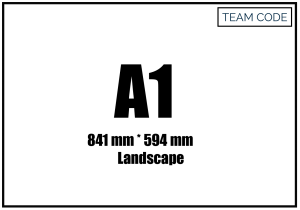 Number of sheets: 01
Sheet orientation: Landscape
Minimum resolution: 150 dpi
Maximum file size: 15 MB
File format: JPEG/PNG
The submission sheet must not contain any identification of the participant like name, institution, student ID etc.
Team code must be written on the top right corner of the sheet. (Font: Arial, Font size: 30 point, Color: white/black, transparency: 50%)
A text description of your project must be submitted along with the JPEG/PNG file in the submission portal. (A text field will be provided on the submission page for the text description). Word count must not exceed 200 words.
Submit at: https://archtwist.com/submit
Frequently
Asked 
Question
Can I submit multiple entries?
Yes, you can. Participants can submit multiple entries but each submission must be registered separately.
Can I participate in a team?
Yes, Maximum 03 members can be in a team. 
How do I register?
You can register from our website at https://archtwist.com/register/
The registration will be completed after you complete the payment.   
How can I get my team code?
After completing payment you will receive the teamcode in the following email.
Is there any limitation for medium of the drawing?
No, the medium is free.
Can I submit drawings of my earlier projects?
Yes, you can submit drawing for your previous projects, any existing projects or new projects.
I have completed the payment but haven't received the team code. what do I do?
Please check your spam folder first in case you don't receive your email. If you don't find there please let us know. The confirmation email can take as long as 72 hours to reach. 
How do I submit?
You have to submit the soft copy of your file following the submission guideline at https://archtwist.com/submit/ 
Where should I look for any update or information?
You can visit our website (https://archtwist.com) or keep an eye on our social media pages-
Facebook: https://www.facebook.com/ArchTwistBD
Instagram: https://www.instagram.com/archtwist
Pinterest: https://www.pinterest.com/archtwist
Linked In: https://www.linkedin.com/company/archtwist
YouTube: https://www.youtube.com/channel/UCAlCuaL9JvLcqzImftyp3tQ