World in 2022
An illustration from a 1962 Italian magazine shows an imagined scene from the year 2022.
source: Mücahit Erdem
Our cities and buildings have always been shaped by diseases. It was cholera that influenced the modern street grid through the introduction of sewage systems that required the roads above them to be wider and straighter, along with new zoning laws to prevent overcrowding. Similarly, Pandemics like the Black Death, the Great Plague of London, the San Francisco plague, the Spanish flu, and others have a history of shaping cities and urban spaces and to what extent will cities be changed from the current pandemic is still uncertain.
In this COVID-19 situation of self-isolation, with shops shuttered, offices abandoned and urban centers reduced to ghost towns, participants are asked to rethink or design any kind of social space that might add value in Post-COVID-Transition. The design could be any kind of religious space/ market/ restaurant or an interface on an existing social space. The entire focus is to imagine what the post-COVID social space might look like.
CONCEPT
Concept originality and uniqueness of idea in architectural outcomes.
INNOVATION
Innovative technology and techniques in design elements. Social interaction maintaining social distance is a big challenge in the current situation. How the communication methods and technologies available in the present-day are used to overcome the challenges.
REPLICABILITY & SCALABILITY
Replicable and Scalable design solutions that can be implemented when and where necessary.
PRESENTATION
Communication of idea, clarity, and composition of presentation layout.
IMPLEMENTABILITY
The cost-effective, contextual, and sustainable design solution that can be implemented.
SCIENTIFIC
Scientifically correct design solutions, in-depth background study.
JURY AWARDS
Winner
-20,000 BDT
-Certificate
-Publication
FIRST Runner UP
-15,000 BDT
-Certificate
-Publication
SECOND Runner UP
-10,000 BDT
-Certificate
-Publication
GOLD MENTION
Number of Entries:
(Based on juror's recommendation)
-Certificate
-Publication
HONORABLE MENTION
Number of Entries:
(Based on juror's recommendation)
-Certificate
-Publication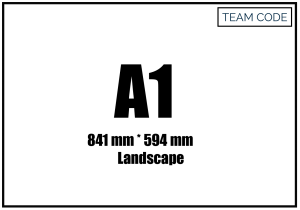 Number of sheets: 01
Sheet orientation: Landscape/Portrait
Minimum resolution: 150 dpi
Maximum file size: 10 mb
File format: JPEG/PNG
Submission sheet must not contain any identification of the participant like name, institution etc.
Team code must be written on top right corner of the sheet.

The sheet should contain nothing but a single image. (Sketch/illustration/Visualization/any kind of drawing)
Submit at www.ArchTwist.com/submit
EARLY BIRD REGISTRATION
-1,500 BDT
-START: 01 June 2020
-END: 30 June 2020
STANDARD REGISTRATION
-2,000 BDT
-START: 01 July 2020
-END: 31 July 2020
LAST MINUTE REGISTRATION
-3,000 BDT
-START: 01 August 2020
-END: 15 August 2020
SUBMISSION DEADLINE
15 August 2020 (11:59 P.M.)
RESULT
30 September 2020
ELIGIBILITY & REGISTRATION
-This competition is open for both students and professionals.
-Individual Registration.
-A participant can submit multiple entries but each submission must be registered separately.
-Students and professionals from any disciplines are eligible to participate.
-The minimum eligible age for participation is 18 years.
For registration visit: ArchTwist.com/register
(Visit the link and follow the instructions in that page  to register for the competition. After registration you will receive a unique team code)
Is there any particular site ?
No, there isn't. A participant can choose any suitable site.
Is the site real or imaginary ?
The site must be a real one, You can choose any existing site from any suitable context.
Can I participate individually ?
Yes, A team can be formed consisting of 1 member or 2 members or a maximum of 3 members.
How can I get my team code ?
After completing payment you will receive the TeamCode in the following email.
How do I register?
You can register from the official website of ArchTwist at https://archtwist.com. – The registration will be completed after you complete the payment.
Is there any height limitation?
No, there isn't.
Where should I look for any update or information?
You can visit our website (archtwist.com) or keep an eye on our
Facebook page: https://www.facebook.com/ArchTwistBD