In this tropical region with prolonged monsoon, People have been romanticizing the rain since the beginning of time. The relationship between man and rain has always been a special one. Revolving around the beauty of rainy moments, there are poems and stories. The rain is an absolute delight even if it disrupts us going to work on time or floods the roads. There are paintings of the scenic beauty of rainy moments and as time goes by, we seem to come up with more reasons to romanticize rain. Between man and this unique, emotional phenomena, participants have to design a man-made intervention or an interface on an existing settings to create a new experience or to accentuate the usual one; which has the potential to enhance pluviophilia, to take people in a transcendental journey to a deeper touching state. There is no particular site. You can choose any existing site suitable for your idea. Surprise us with your unique idea!
CONCEPT
Concept originality and uniqueness of idea in architectural outcomes.
INNOVATION
Innovative technology and techniques in design elements.
CONTEXT
Context responsive design.
PRESENTATION
Communication of idea and composition.
FUNCTIONALITY
Functionally sound and fulfilling programmatic requirements.
EXPERINCE DESIGN
How well the experience is designed to feel the spirit of rain!
JURY AWARDS
Winner
-20,000 BDT
-Certificate
-Publication
FIRST Runner UP
-15,000 BDT
-Certificate
-Publication
SECOND Runner UP
-10,000 BDT
-Certificate
-Publication
GOLD MENTION
Number of Entries:
(Based on juror's recommendation)
-Certificate
-Publication
HONORABLE MENTION
Number of Entries:
(Based on juror's recommendation)
-Certificate
-Publication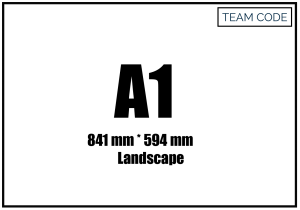 Number of sheets: 01
Sheet orientation: Landscape/Portrait
Minimum resolution: 150 dpi
Maximum file size: 10 mb
File format: JPEG/PNG
Submission sheet must not contain any identification of the participant like name, institution etc.
Team code must be written on top right corner of the sheet.

The sheet should contain nothing but a single image. (Sketch/illustration/Visualization/any kind of drawing)
Submit at www.ArchTwist.com/submit
EARLY BIRD REGISTRATION
-1,500 BDT
-START: 01 June, 2019
-END: 30 June, 2019 

STANDARD REGISTRATION
-2,000 BDT
-START: 01 July, 2019
-END: 31 July, 2019
LAST MINUTE REGISTRATION
-1,500 BDT
-START: 01 August, 2019
-END: 20 August, 2019
SUBMISSION DEADLINE
20 August, 2019 (11:59 P.M.)
RESULT
10 September, 2019

ELIGIBILITY & REGISTRATION
-This competition is open for both students and professionals.
-Individual Registration.
-A participant can submit multiple entries but each submission must be registered separately.
-Students and professionals from any disciplines are eligible to participate.
-The minimum eligible age for participation is 18 years.
For registration visit: ArchTwist.com/register
(Visit the link and follow the instructions in that page  to register for the competition. After registration you will receive a unique team code)
Sheikh Ahsan Ullah Mojumder
Associate Professor
Department of Architecture, BUET
Mohammed Emran Hossain
Principal Architect Architect
Emran & Associates
Maherul Kader Prince
Lecturer,  BUET
Is there any particular site ?
No, there isn't. A participant can choose any suitable site.
Is the site real or imaginary ?
The site must be a real one, You can choose any existing site from any suitable context.
Can I participate individually ?
Yes, A team can be formed consisting of 1 member or 2 members or a maximum of 3 members.
How can I get my team code ?
After completing payment you will receive the TeamCode in the following email.
How do I register?
You can register from the official website of ArchTwist at https://archtwist.com. – The registration will be completed after you complete the payment.
Is there any height limitation?
No, there isn't.
Where should I look for any update or information?
You can visit our website (archtwist.com) or keep an eye on our
Facebook page: https://www.facebook.com/ArchTwistBD